What is Nasal Obstruction?
Nasal obstruction or congestion can have a significant impact on your daily routine, making breathing through your nose challenging and interfering with your ability to concentrate at work or socialize with friends. These nasal-related problems can be debilitating. Nasal obstruction or congestion occurs when the nose or nasal cavity experiences some degree of blockage, which can arise due to a range of factors.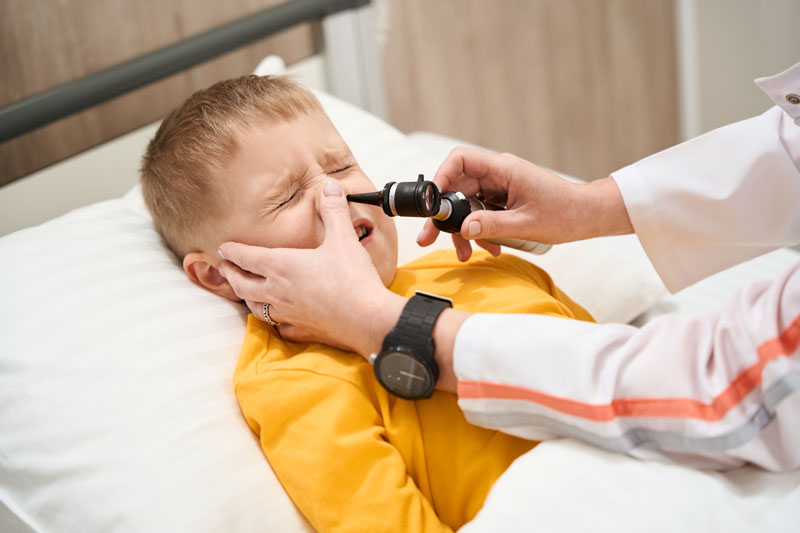 What Causes Nasal Obstruction?
Nasal obstruction can arise due to several factors and can cause difficulties with eating, sleeping, and speaking. As it can affect your daily routine, exploring available options with your ENT physician is recommended. Some of the primary causes of nasal obstruction include:
Nasal Polyps
Allergies
Sinusitis
Deviated Nasal Septum
Turbinate Enlargement
Variants of Normal Anatomy
Adenoid Hypertrophy
External Nasal Valve Collapse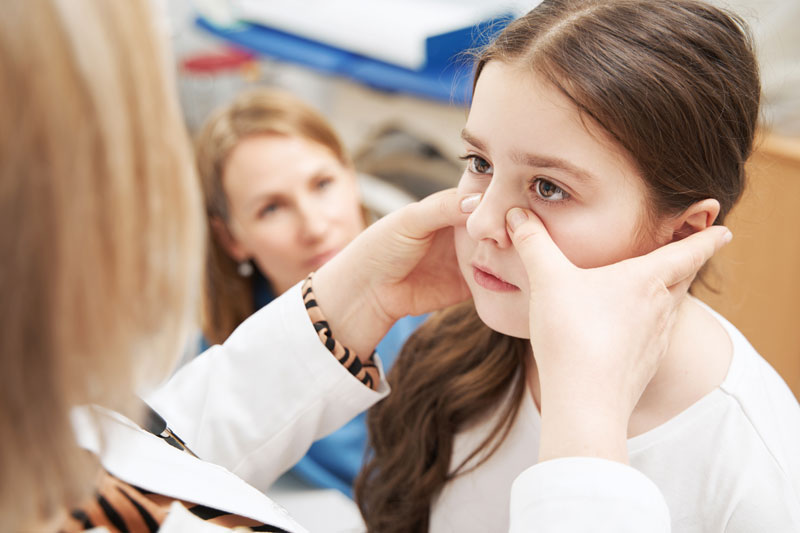 How is Nasal Obstruction Treated?
Nasal obstruction treatment options include both surgical and non-surgical alternatives. The medical treatment recommended for nasal obstruction is dependent on the cause, but starting with a nasal spray is a good first step in most cases. These sprays typically contain topical steroids and are generally safe for extended use. Topical antihistamine sprays are also available and are highly effective in alleviating symptoms of allergic nasal obstruction. Usually, the turbinates are most affected by sprays. If non-surgical treatment is unsuccessful, a nasal obstruction surgery may be necessary.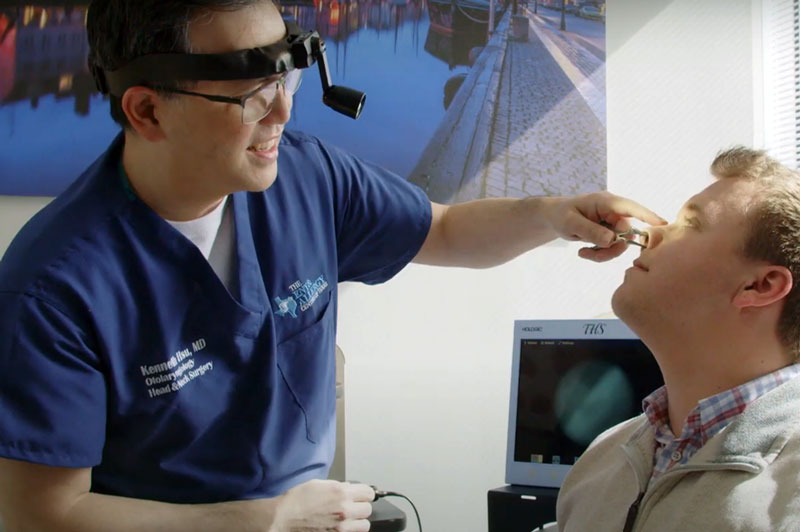 What are the Surgery Options for Nasal Obstruction?
Surgery may be necessary to treat nasal obstruction, particularly in cases of deviated septum and turbinate hypertrophy (enlargement). The nasal septum is a rigid structure that is often bent or deviated to one side or the other, resulting in an obstruction that can persist and interfere with breathing. Septoplasty and turbinate reduction procedures are frequently performed concurrently and carry minimal risks. Before undergoing surgery, you can consult with one of our doctors to discuss your options.
Septoplasty is a surgical procedure that involves correcting a deviated or crooked septum to alleviate breathing obstruction. Various techniques can be used to straighten the septum, all of which require surgery. Straightening the septum can lead to a significant improvement in breathing, which can make a considerable difference in the patient's life.
Turbinate Reduction is a surgical procedure aimed at reducing the size of the turbinates to minimize obstruction and also helps prevent them from being as dynamic. This can be achieved through surgical means either in the office or operating room.
VivAer® Nasal Airway Remodeling is a new cutting-edge technology that targets the nasal valve on each side of your nose. VivAer® uses radiofrequency energy delivered through a small handpiece to remodel and reshape the cartilage and tissues of the nasal valve. By reshaping the nasal valve, this opens airflow through the nose, improving breathing and overall health. This non-invasive, painless, quick in-office procedure is provided by our physician team at The ENT & Allergy Centers of Texas.
To discuss treatment options for your persistent nasal obstruction, contact our office to schedule a consultation. Our practice serves McKinney, Allen, Plano, Celina, Frisco, Carrollton, Flower Mound and Lewisville, Texas.